R.E.P. Parasol
Click on the image to return to previous view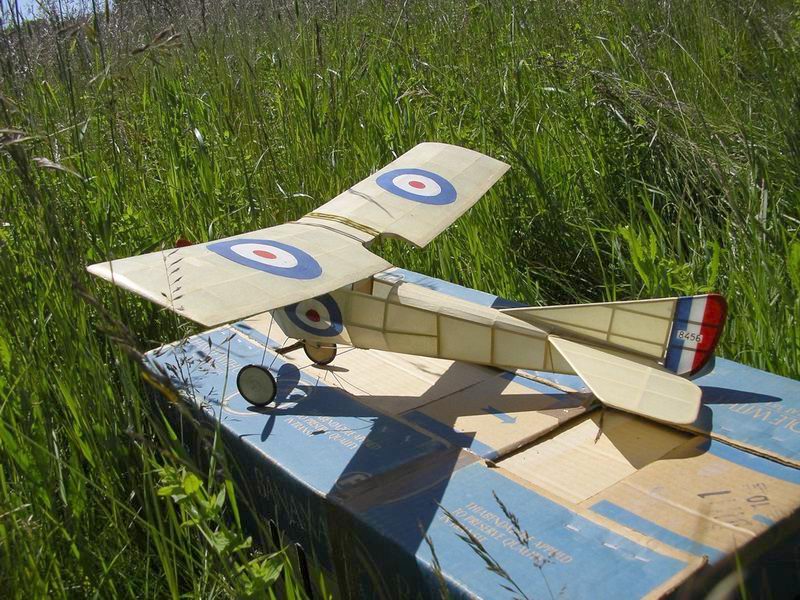 ---
About the model
This semi-scale model was built from a plan by Eric Marsden in March 94 Aeromodeller. He had used electric power, but I chose a CO2 engine. Other departures from the plan was a simplified cabane structure, allowing the wing to be fastened with rubber bands, and decreased dihedral. The latter modification was however not a wise one, as the model proved prone to spiraling in. After increasing the dihedral according to the plan, it flew much better. Unforunately, this model is no longer present; it chose an early retirement up in a treetop. The photos were taken during the 2005 Wentzel meeting in Stockhom.

Some data:
Span: 68 cm
Weight: 106 grams
Power: Gasparin GM 300 CO2-engine

About the origial
The R.E.P. Parasol was used in the beginning of world war 1 by Britain (RNAS) and France. It was a parsol winged development of the type N.