Farman Sport "Carte Postale"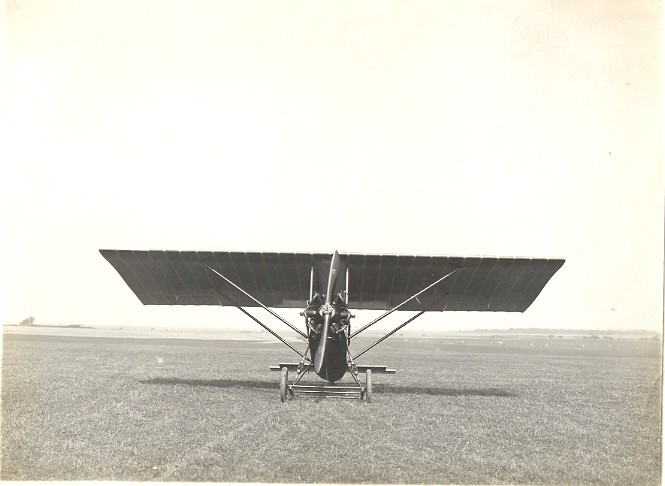 This 1926 aeroplane was the result of combining a Farman David fuselage with part of a Farman Goliath wing. This resulted in a very broad wing with postcard-like proportions, hence its nickname. It was flown in the 1926 Coupe Zenith by M. Coupet. As a model, the Carte Postale offers a very large wing area in the span limited peanut and pistachio classes. A three-view by Fillon is found in Peanut & Pistachios no.1 by Bill Hannan. There has been some controversy over the colour scheme employed, red and silver or clear doped. In a letter, Hannan wrote:
After a series of letters between the Musée de l'Air and Jean Liron (who contacted the Farman's pilot, M. Coupet), M. Fillon concluded that the Carte Postale did indeed have a red fuselage with white markings, and silver wings, with black matriculation letters, silver horizontal tail, and silver rudder with black Farman logos. A photo of this machine (only one was constructed) appears in Liron's book "Les Avion Farman", published by Docavia, in France, some years ago. Coupet is standing in front of the machine in the photo. Although the small half-tone photo is indistinct, the original print, available from the Musée de l'Air, negative number MA 19112, I believe, would appear to confirm this.
The Musée has other photos also, showing the craft before the wing and fuselage markings were applied, and with a different landing gear arrangement. I think the negative numbers may have been MA 24289 and MA24290.
The image above appears to be one of the pre-matriculation photos, with a different landing gear arrangement compared to Fillon's 3-view (and also different length ailerons?). The colour scheme at that point could likely be all clear doped as on other contemporary Farman planes, giving a dark wood fuselage, quite dark linen flying surfaces with lighter coloured rib tapes.
And for comparison, the Farman David and Goliath are shown below.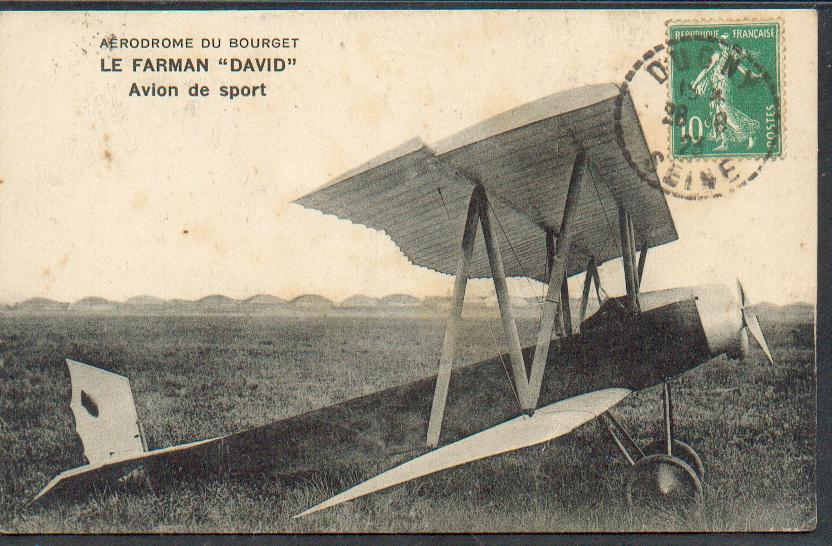 Farman David, also known as the Farman Sport. A 2-seater biplane from 1919.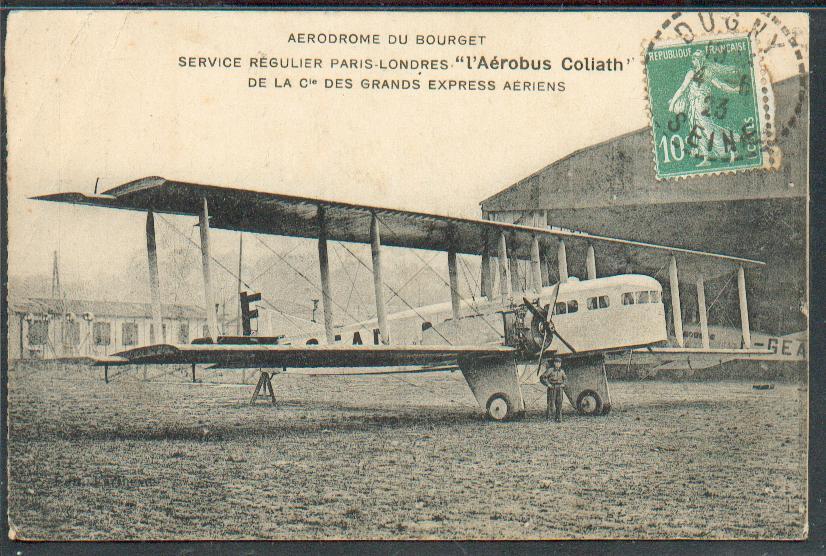 The Farman Goliath, a large twin engined passanger aircraft.